Musica: Journal of Music is an academic journal published by Department of Music, Faculty of Performing Arts, Institut Seni Indonesia Padangpanjang twice a year. This journal publishes original articles with focuses on the results of studies in the field of music. The coverage of topics in this journal includes:
Western Music Studies,
Composition or Arrangement
Musical Performances Such as Orchestra/Ensemble/Chamber Music
History of music
Theory of Music or Analysis
Music Education
Instrument of Music
Music Technology
Popular or Traditional Music.
Any submitted paper will be reviewed by reviewers. Review process employs Double-blind Review that the reviewer does not know the identity of the author, and the author does not know the identity of the reviewers.
Musica: Journal of Music  has become a CrossRef Member since 2021. Therefore, all articles published by this journal will have unique DOI number.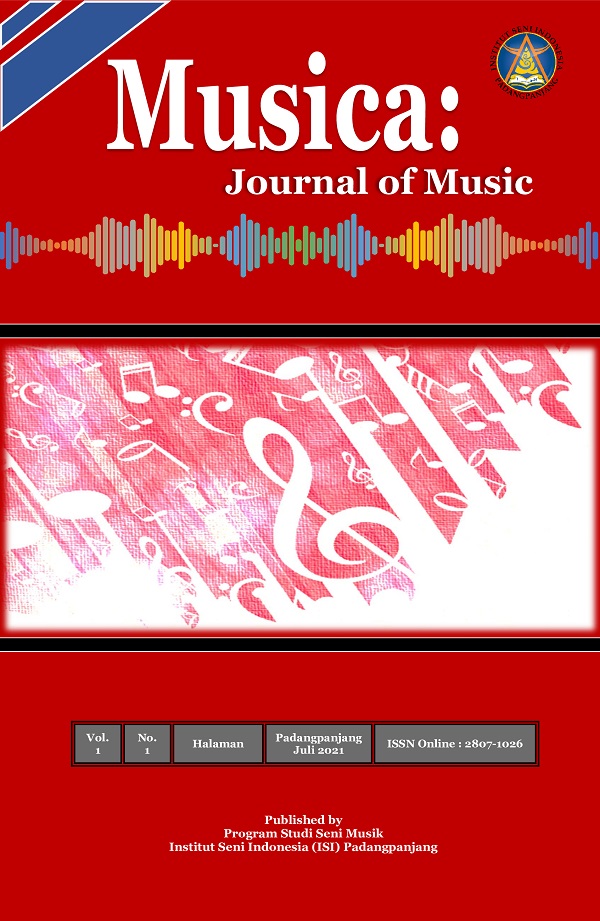 Announcements
No announcements have been published.