SPACEPRO: Product Design Journal (E-ISSN 3026-1260) is an academic journal published by Department of Product Design, Faculty of Arts dan Design, Institut Seni Indonesia Padangpanjang twice a year. This journal publishes original articles with focuses on the results of studies in the field of Product Design since 2023.
The coverage of topics in this journal includes:
1.   Product Design
2.   Craft Design
3.   Ergonomic Design
4.   Semantic Product
5.   Semiotic Product
6.   Innovation Design
7.   Design and Lifestyle
8.   Interior Support Product Design
9.   Design History
10. Design and Culture
11. Product Reserach and Design
12. Culture Design
13. Design Art
14. Art and Culture
15. Product Design which is reviewed through approaches from other diciplines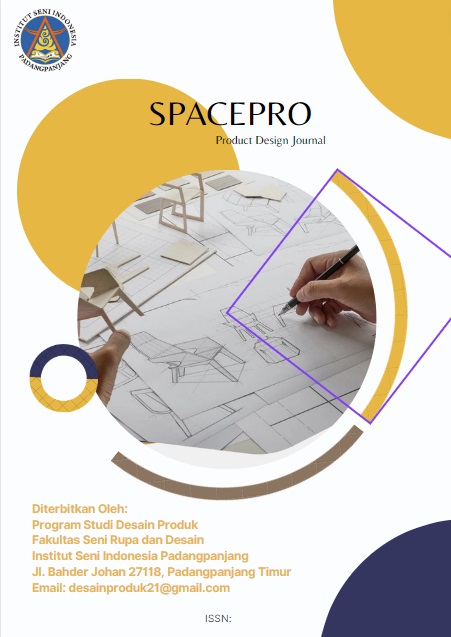 Announcements
No announcements have been published.
Volume 1 Nomor 2, November 2023
Table of Contents
Articles
TUNAS BAMBU DALAM KARYA KERAMIK

Heruningrum Heruningrum

39-51