V-Art: Journal of Fine Art focuses on theoretical and empirical research articles in the Fine Art disciplines in the region of Asia. The scope includes the following subject areas: Art History, Fine Art Methodology, Fine Art Discourse, Fine Art Sociology, Fine Art Management, Fine Art Criticism, Anthropology of Fine Art, Psychology of Fine Art, also Fine Art Education at School.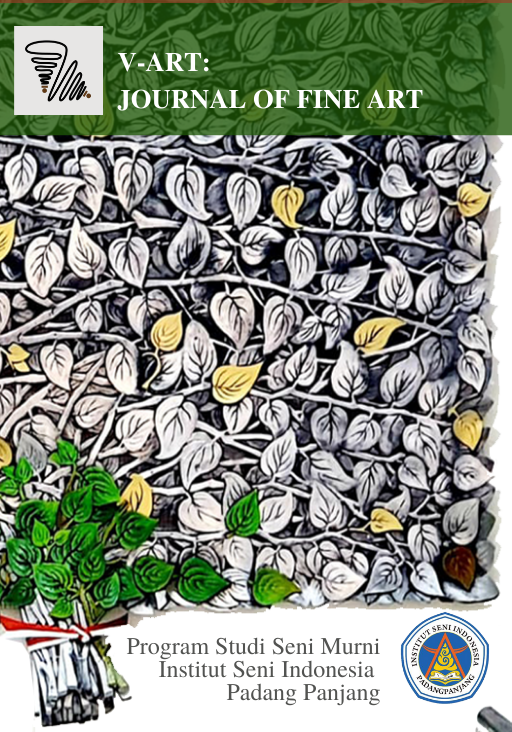 Announcements
CALL FOR PAPERS

V-Art : Journal of Fine Arts

Published twice a year in January-June and July-December
https://journal.isi-padangpanjang.ac.id/
We are waiting for your manuscript to be published in Vol. 3 No. 1 (2023): January-June 2023. Articles received no later than April 15, 2023.

Posted: 2023-01-01
More...